Buyers searching for homes want the best value for their budget in a neighborhood with convenient services nearby. They also want good schools if the buyers are parents with young children. These are usually the most important factors for home buyers.
Homes for sale in Canton, historic Mount Washington, and Federal Hill in the Baltimore area offer buyers many opportunities for single-family houses and condominiums. Schools, shopping, restaurants, and entertainment are part of these neighborhoods.
Federal Hill
, south of downtown Baltimore, offers spectacular views of the harbor and downtown. It has historic brick row homes along with locally-owned shops and restaurants. It combines 19th-century history with beautiful architecture in many restored buildings. Many luxury homes for sale in Federal Hill are three and four-bedroom townhouses.
Historic Mount Washington
is located in the northwest section of Baltimore. This is the Baltimore City Historic District with carefully restored old buildings and townhouses. Mt. Washington is thought to be Baltimore's first suburb with vacation summer homes for several of the city's wealthy citizens 150 years ago. This is a lively section of the city with
many activities
.
Canton
in southeast Baltimore is a trendy waterfront neighborhood. Canton homes for sale range from the traditional Baltimore row house to large, new-construction town homes, waterfront condos and apartment buildings. This is a very walkable area of the city with a community square and parks. It also features a river walk and views of Fort McHenry National Monument across the bay.
Home buyers who want a waterfront community should look at the neighboring
Fells Point National Historic District
, also in the southeastern part of the city adjacent to Canton. This is another area where new construction townhomes with water views meet historic row houses from the 18th and 19th centuries. This community also has a marina. Both Canton and Fells Point are on the Patapsco River that flows into the Chesapeake Bay.
Hampden
is located in the northern section of Baltimore. Homes for sale in Hampton are usually townhouses. This area has green spaces and a skate park.
Search for the best home features
Single-family homes in the suburbs or city townhomes offer buyers a wide selection of sizes and luxury features. Many buyers look for features they consider important. This includes:


Modern kitchens

Master suites with modern bathrooms

Open living space

Garage or carport

Nearby recreational facilities and green space

Home security system

Convenient shopping and dining

Proximity to work and schools

Medical facilities in the neighborhood

Cultural activities and attractions
Many people living in cities and suburbs would like to walk or ride bikes rather than commute by vehicle. People who live near the area where they work enjoy a major benefit.
Modern and up-to-date kitchens are important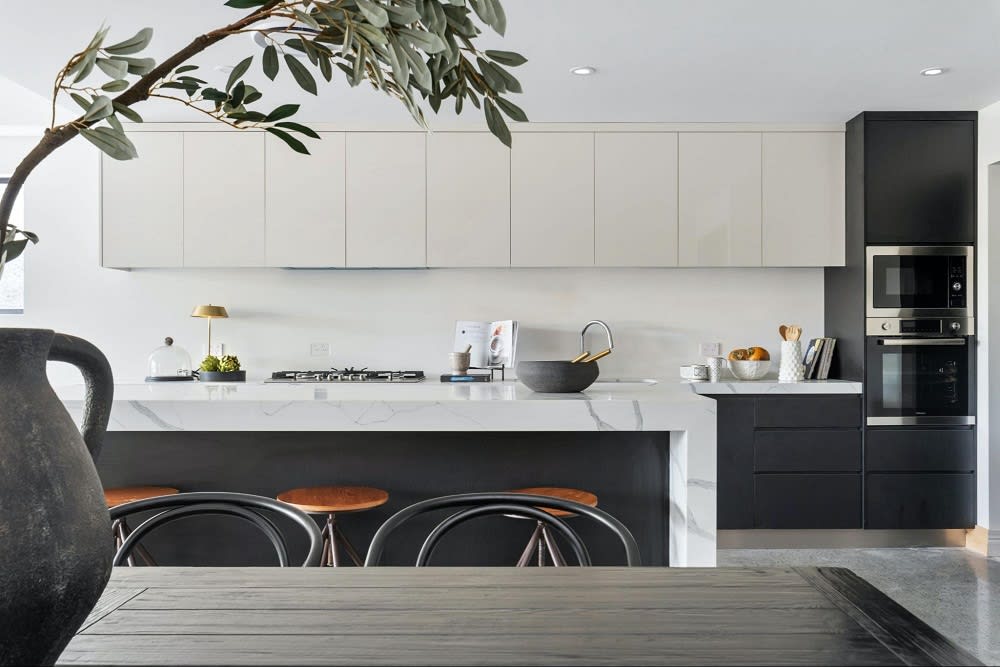 Photo courtesy of Unsplash

Families spend most of their time in the kitchen and dining areas. The open floor plan with easy access to the kitchen is important to many home buyers. Several condominiums for sale in Canton, Mt. Washington, and other Baltimore suburbs feature an open kitchen with an island that serves as food preparation and dining area. The island can have a sink, drawers, and other storage. A cooktop may also be part of the island.
Buyers want the latest in energy-saving appliances and LED task lighting over the counters and kitchen island. Hardwood flooring in the kitchen and dining areas is also in style. Granite or quartz countertops with a complementing backsplash are modern finishes. Strips of small LED lights under the cabinets are another popular feature.
Appliances should be the latest energy-saving models, including
Energy Star products
. This includes the refrigerator-freezer combination with a water filter and ice maker. Electric-magnetic cooktops save energy.
On-demand water heaters that save energy and water along with a laundry room are desirable features.
Spacious and relaxing bathrooms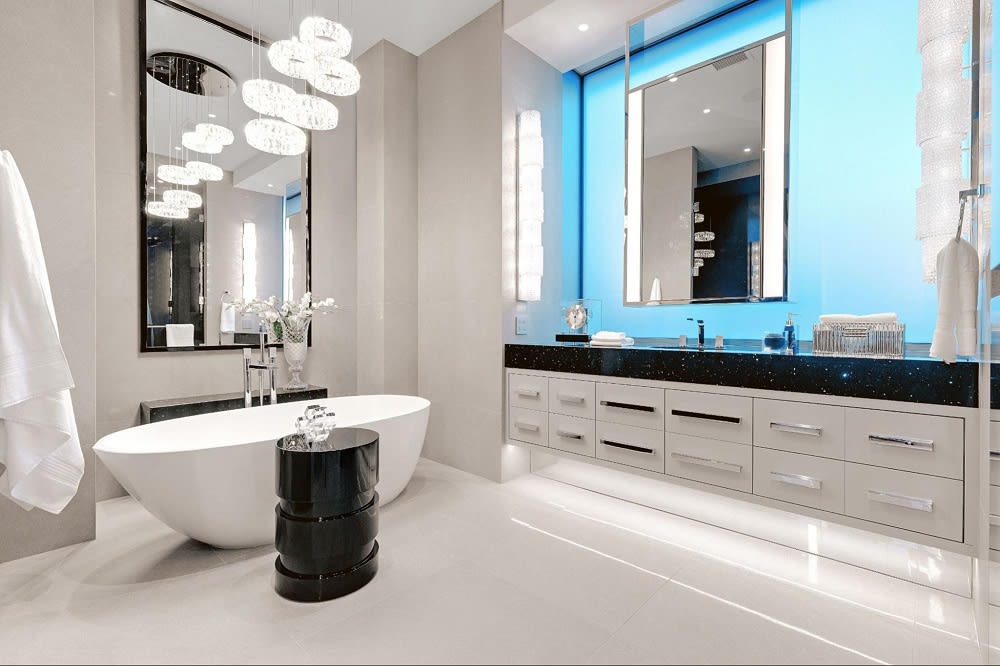 Photo courtesy of Pexels
Potential buyers remember kitchens and bathrooms when they look at homes for sale. The master suite is another important factor. A comfortable master suite is the room that can be the adult sanctuary after a busy day. They want a spacious room with good closet space. A walk-in closet with good storage is always appreciated.
The master bathroom can have a separate shower and bathtub along with twin sinks. A jetted bathtub is a plus!
Other bathrooms with newer fixtures, including the vessel sink, are also popular. Granite, quartz, and marble countertops are in style in bathrooms.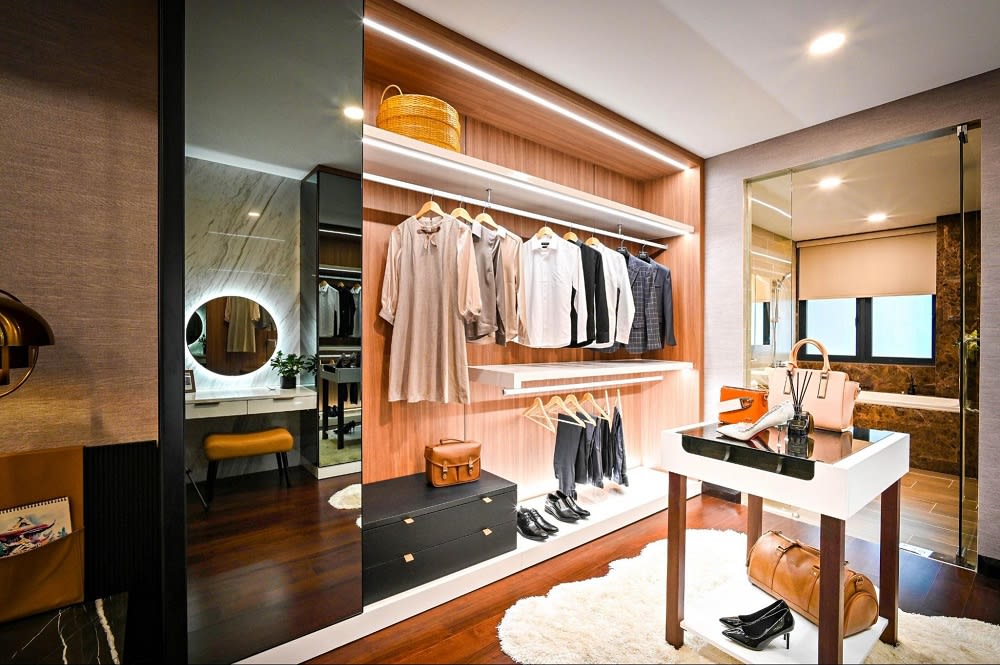 Photo courtesy of Unsplash

Bathrooms and kitchens are more attractive with newer fixtures such as single-lever handles on spigots. LED lighting can also be used in bathrooms and other parts of the house.
Welcoming open floor plan layouts
Baltimore has cold winters. A fireplace is often welcome, although a good HVAC system is more important. Home buyers want to know that the heating, ventilation, and air conditioning system (HVAC) is in good condition. Central air conditioning and the modern ductless mini-split system are found in
newer townhomes in Canton
.
The open floor plan is extremely popular with families. The great room concept is based on open space where people can decide how the area is used. The eating area can be part of the kitchen or living room. This modern floor plan can be found in new condominiums and detached homes. Many older townhomes have been remodeled to incorporate this more modern style.
An extra bedroom or bonus room that can be turned into an office is also desirable, especially for people who can work from home. A wet bar area and space for entertaining can be important to some potential homeowners.

Many townhouses are built with a one or two-car garage. This is an important factor since many people living in cities want to lock their vehicles in a garage. An automatic garage door is another plus. In addition, street parking may be limited or not permitted in some areas.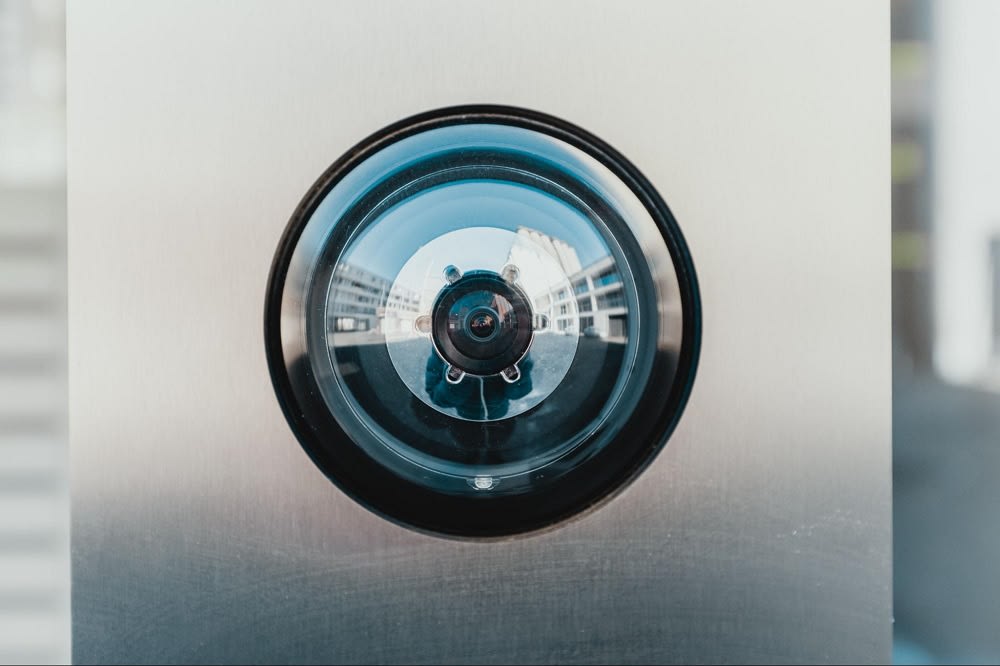 Photo courtesy of Unsplash
A home security system is also an important item for buyers. The type of system depends on the size of the home and its location. A townhome may only need a security camera and lights at the front and back entrances. A detached home on a lot may require a wired security camera and sensor lights near the garage and gates in addition to the entrances. Modern security systems can be monitored and controlled remotely from smartphones.
Green space and recreation facilities
A planned community, townhouse, or condominium community with its own recreational facilities such as a swimming pool and gym will attract interest from buyers. Pedestrian walkways and bicycle paths are also major factors influencing the decision to buy a home in a given area.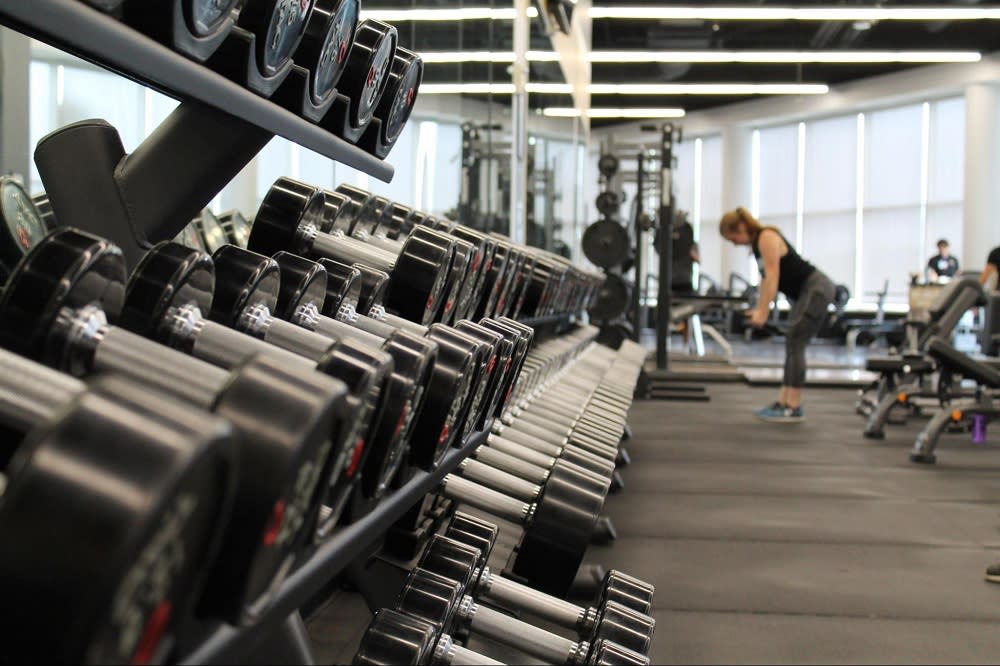 Photo courtesy of Unsplash

Proximity to parks and playgrounds are also important features for potential buyers. This includes soccer fields, a baseball diamond, picnic facilities, and hiking trails. A home or townhouse close to a YMCA or a private health club is also desirable.
A home with a front and backyard is often a necessity for many people with children. They want a fenced yard for the kids and pets along with room for a garden. The outdoor patio for entertaining is another requirement for some home buyers. People looking for homes on separate lots will find new construction in Ellicott City and homes for sale in Frederick County. There are homes on
lots with yards in Baltimore
, as well as townhomes.
Luxury homes with extensive grounds can be found in Owings Mills, Little River, Sykesville, and Severna Park.
Proximity to a golf course is another requirement for some home buyers. Baltimore offers several opportunities for golfers. The
Classic Five
public courses that belong to the Baltimore Municipal Golf Corporation include Mount Pleasant, Carroll Park, Forest Park, Clifton Park, and Pine Ridge. These courses have several programs for adults and children alike.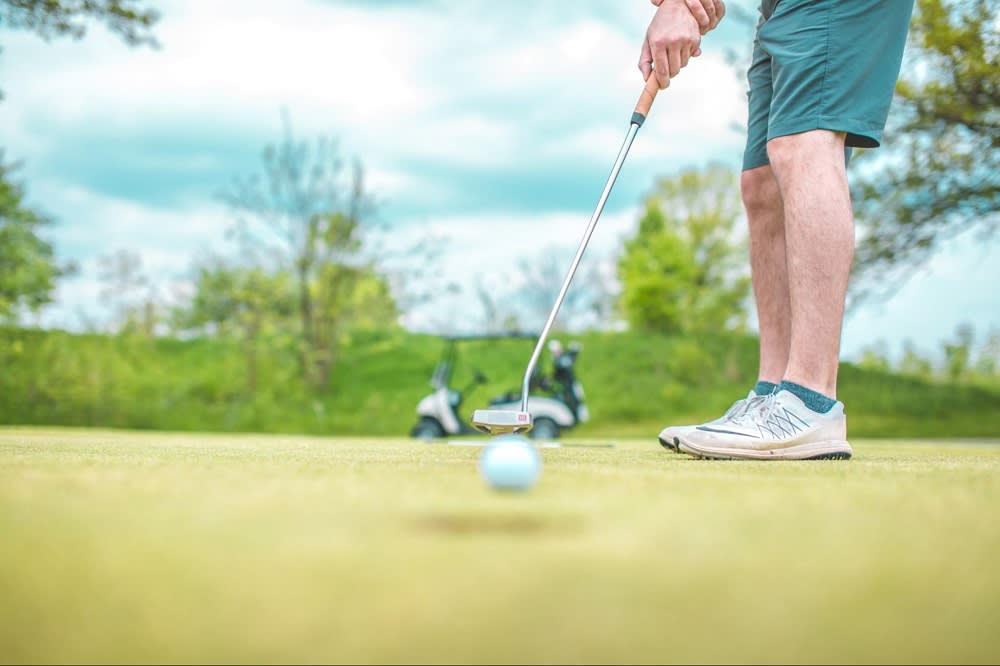 Photo courtesy of Unsplash
Sparrow Point Country Club
is the waterfront private golf course in the Baltimore area. This is a beautiful 18-hole championship golf course with easy access from Canton, Fells Harbor, and other points in the city. The Country Club also features a swimming pool, tennis courts, clubhouse, restaurants, and a marina with 62 deep water slips for boats. There are homes for sale in Sparrow Point, including new construction around the golf course. Homes are also for sale along the water.
Local and convenient services are available
Restaurants, shopping, entertainment, medical facilities, and other services are important factors for people buying homes. The Baltimore area and its suburbs have all of these services.
The Johns Hopkins Hospital and Medical Center, rated #4 in the nation, is located in Baltimore. This is a large non-profit academic medical center open to everyone. The hospital, Johns Hopkins School of Medicine, and the University are major institutions in the Washington DC - Baltimore Metro area.
William Weeks, real estate agent, is a Maryland native with extensive knowledge of Baltimore area neighborhoods. He will target the factors that are most important for your selection of a new home.
Connect with William
at Coldwell Banker Realty for more information about homes, townhouses, and condominiums for sale in Baltimore and surrounding communities.
*Header photo courtesy of Unsplash