If you're looking for a quiet, elegant neighborhood in Baltimore to put down roots, it would be a wise choice to buy Mt. Washington property for sale.

Mt. Washington is located in northwest Baltimore, just more than seven miles from downtown and the Inner Harbor. It is considered one of Baltimore's first suburbs within the city limits, with a history dating back to the 1850s. Many of these houses were built as summer homes for the well-to-do, and those homes help give the neighborhood its charm. Many of the original curved streets also remain.

Living in Mt. Washington gives residents the feel of being in a village while being surrounded by a big city. It is known for its quiet, tree-lined streets, open spaces, and easy access to dining, shopping, and entertainment.

Mt. Washington real estate includes pleasant single-family homes in the Victorian, Tudor, Craftsman, and Colonial style, built on large lots with lawns and lots of trees. There are also condos, townhomes, and rowhomes.

Homes in Mt. Washington are more valuable than in many other parts of Baltimore. According to Redfin.com, the median price of a home in Mt. Washington in July was $488,000, an increase of 3.2% over last year. Redfin rates the real estate market as being very competitive, which means that homes often receive multiple offers with contingencies waived. On average, homes sell for about 2% above the listing price and can be snapped up in as fast as nine days.

If you plan to invest in Mt. Washington real estate, your first step is to hire an experienced real estate agent who knows the area well and can point out the many benefits it has over other areas of Baltimore. An agent will steer you toward your dream home and then help you write a competitive offer that could soon have you setting up your household.

Here are some reasons to invest in Mt. Washington property for sale:


Mt. Washington Village
This charming village captures the essence of Mt. Washington, with a collection of restaurants, taverns, shops, galleries, and boutiques located in an almost old-world setting alongside the historic Western Run creek. The village is adjacent to the light rail station and there's easy access by car from the rest of the area.
Credits: baltimoreindustrytours.com
Mt. Washington Mill - Dye House
Mt. Washington Mill - Dye House is what remains of the massive cotton mill that was in operation in the 1800s. It is now an office park with a grocery store and specialty stores. The Dye House is available for weddings and other special events. The complex is located across the Jones Falls Expressway from Mt. Washington Village.
Light Rail
Buying Mt. Washington real estate will put you in a commuter's sweet spot. The Mt. Washington station on the Baltimore Light Rail line is the northernmost stop inside the city limits. It offers direct routes to downtown, including Penn Station, the city's main Amtrak station where you can connect to many cities on the East Coast, including Washington, D.C. You can also take the light rail to BWI Airport.
Lake Roland Park
Lake Roland Park is a sprawling, 500-acre park run by Baltimore County that offers a pleasant escape from the surrounding urban area. Located just northeast of Mt. Washington, Lake Roland Park offers hiking, biking, canoeing and kayaking, and many nature activities and programs that are held year-round. There are also serpentine barrens with plant life that is native to the area.

Among the best options for hiking and biking are the popular 10--mile Jones Falls Trail and the 2.7-mile Lake Roland Park Red Trail.
Pimlico
Pimlico is an adjoining neighborhood that is home to Pimlico Race Course, which hosts the Preakness Stakes, the second leg of horse racing's Triple Crown. The Preakness is traditionally held on the third Saturday in May. The Preakness is the most attended sporting event in Maryland and drew 131,256 fans in 2019.
Cylburn Arboretum
The Cylburn Arboretum is another fantastic open space near Mt. Washington, featuring 200 acres of gardens, wooded trails, and a Renaissance Revival-style mansion dating to the 1860s. Now a city park, it began as the private estate of businessman Jesse Tyson. The arboretum is open year-round and dogs are welcome, as long as they remain leashed.
Mt. Washington Arboretum
Although it's much smaller than the Cylburn Arboretum, the Mt. Washington Arboretum nonetheless offers another spot for peaceful reflection surrounded by nature. This one-acre park has trails surrounded by trees, shrubs, and other plants that are native to the area.
Historic District
Mt. Washington is considered a Baltimore City Historic District, divided into two sections separated by Kelly Avenue. According to historians, Mount Washington has examples of most of the major building styles used in the late 19th and early 20th centuries, including Gothic Revival, Colonial Revival, Italianate, and Octagon.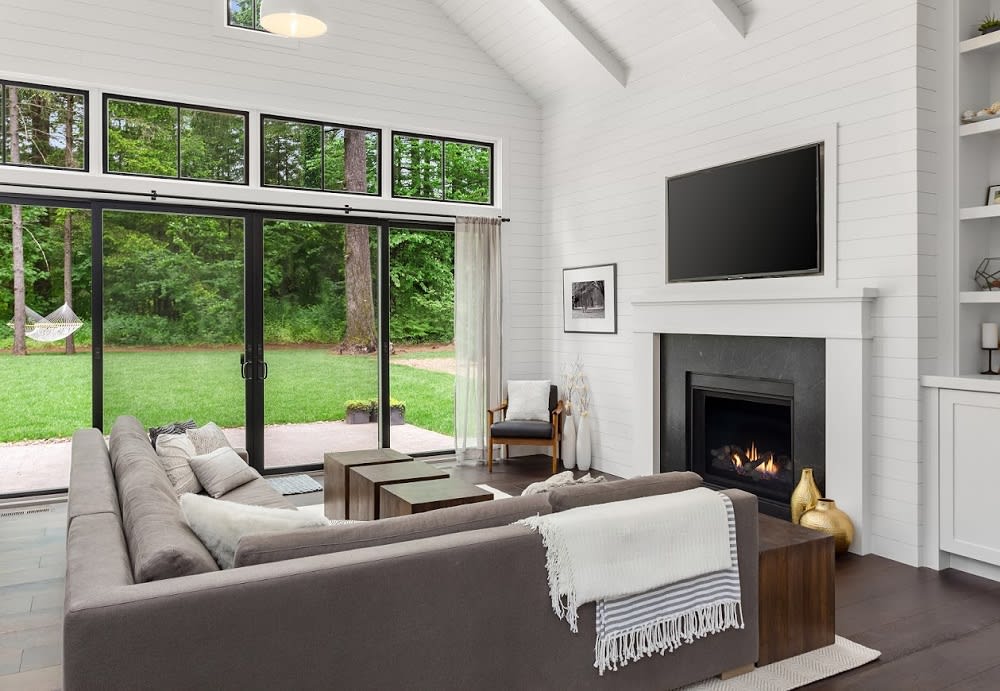 Next Steps
Once you've decided to buy Mt. Washington real estate, set a budget for what you can afford and get pre-approved for a home mortgage. Now is a great time to be buying a home because of the low-interest rates on loans.

Your experienced real estate agent will help you locate Mt. Washington property for sale that meets your criteria and arrange showings. When you find that dream house, huddle with your agent to write a competitive offer. You might have to negotiate, but if you follow the advice of your agent, you could soon be closing on a new home.
For 100% satisfaction in buying and selling Mt. Washington real estate in 2021, contact William Weeks for assistance.